THE PAW PAW PROGRAM FOR CANCER
FREE REPLAY!
THE PAW PAW PROGRAM FOR CANCER
My coaching Alma mater is currently featuring the work of some alumni.
In this recording you will hear about the work I do in natural approaches to cancer.
This is an audio replay of a webinar that was originally broadcast on March 21, 2013, via HealthCoach Training®.

Download this audio, Free! Click here.
On this call you will discover a solution for cancer that has enjoyed a very high success rate for well over a decade.
Components of this program have actually been published for over a century by numerous scientific luminaries that include Nobel Prize Winners.
It involves the use of a plant called Paw Paw, a tree that grows in the Eastern United States, and addresses five sources of disease, namely:
injury,

infection,

inflammation,

elimination, and

circulation.
Along with the Paw Paw and a specific cluster of herbals comes a diet that has four exclusions. The program has no side effects.
This is a common-sense regimen that is accessible to all, and unique in the field of complementary healing. 
If you or a loved one has had a diagnosis of cancer, this call is for you.
In fact, it's for everyone, as one in two men and one in three women are hearing the dreaded words: "Your tests have come back and yes, you do have cancer".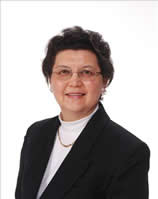 A 2007 graduate of our HealthCoachTraining Program, Jacquelyn Johnston is a Canadian Health Coach whose chosen niche is cancer.
With her colleague, eminent researcher and author Donna Roth, she offers a cancer program where all the "graduates" are now cancer-free.
Together, they have set a goal to end cancer by 2020.
Jacquelyn is a former French Immersion teacher. She has had a parallel career in Foot Reflexology for over 25 years, treating people via their meridians, and providing them with holistic health solutions.
Following the traumatic death from cancer of four close friends and colleagues, she made a decision: to unravel the mystery of this dreaded condition. Her late friends had undergone brutal treatments which they believed to be their only option.
Jacquelyn was sure a gentler approach to cancer could be found. It has. Components of this solution to cancer have been documented by scientific luminaries for well over a hundred years.
Jacquelyn offers consultations, along with cancer seminars throughout the year in both English and French. Her upcoming book will explain why herbal treatments work so well; allopathic ones painfully create a fleeting illusion with horrendous, certain recurrences whereas the Paw Paw program is a safe, highly effective way to eradicate cancer once and for all.